EXHIBIT IN FRONT OF
70,000 DIGITAL MARKETING EXPERTS
benefits of exhibiting:
Expose your company to the top 1% of digital and performance marketers, ecommerce brand owners, and agency CMOs

Showcase your company to 70,000+ attendees

43% of our attendees are decision makers

Our attendees spend over $2.5 billion in advertising each year

Zero-fuss experience - send us your branding and offer, we take care of the rest.
70,000+

attendees

36%

marketers

43%

decision makers

$2.5B+

Yearly ad spend
WHO ATTENDS AD WORLD?
$1M+ Per Month Advertisers
The World's Biggest Ad Networks
Fastest-Growing Ecommerce Stores
Global Advertising Agencies
The Top Advertising Tools & Service Providers
"Ad World exceeded our expectations.
We continue to see our ROI grow even 3 months after sponsoring the event."

Anat Oransky Lev
Director of Marketing, Outbrain
WHAT ARE BOOTHS?
Secure your company prime real estate in the Ad World Booth Marketplace and showcase what your company can offer attendees

Access exclusive chat features for staff and attendees to do business

Get qualified leads with "looking for" tags, highlighting your value propositions, showcasing a promotional video and more!
The Booth Marketplace
Showcase your company to 70,000+ attendees
The Ad World Booth Marketplace is the go-to networking hub for doing business at the conference. This is your chance to get in-front of industry leaders and make deals, forge connections and get qualified leads for your business.
Your Booth Profile Page
An interactive way to showcase your brand
Showcase everything your brand has to offer on your Booth Profile page that attendees access via your Booth in the Ad World Marketplace.

GET PREMIUM EXPOSURE
FOR YOUR COMPANY NOW!
BOOTH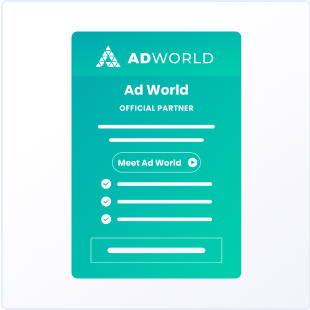 Super, Premium or Basic Booth

Linked to Booth Profile Page

Chat features for staff & attendees

Ad World Company Directory Listing

Have your company listed in the Ad World Company Directory hosted on the Ad World platform for one month from the start of the show.

This is your chance for your company to get prime exposure to all attendees, marketers and other businesses during the show.

Ad World Featured Companies Webpage Listing

Have your company listed in the Ad World Company Directory hosted on the Ad World platform for one month from the start of the show.

This is your chance for your company to get prime exposure to all attendees, marketers and other businesses during the show.

4x attendee passes included (worth $3,200)

Extensive platform exposure throughout the event

Social media posts

Lead Capture: Perks Page

Post-event exposure

Email exposure
SPONSORSHIP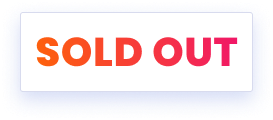 Super, Premium or Basic Booth

Linked to Booth Profile Page

Chat features for staff & attendees

Ad World Company Directory Listing

Have your company listed in the Ad World Company Directory hosted on the Ad World platform for one month from the start of the show.

This is your chance for your company to get prime exposure to all attendees, marketers and other businesses during the show.

Ad World Featured Companies Webpage Listing

Have your company listed in the Ad World Company Directory hosted on the Ad World platform for one month from the start of the show.

This is your chance for your company to get prime exposure to all attendees, marketers and other businesses during the show.

4x attendee passes included (worth $3,200)

Extensive platform exposure throughout the event

Social media posts

Lead Capture: Perks Page

Post-event exposure

Email exposure